A shot of an Iguana captured in Valsayn, Trinidad

Conducting research in Aripo Savannas

Ecosystem services - Providing recreation at Rio Seco Waterfall

Ocelot, endangered locally due to habitat loss and poaching
On September 17th, 2016 join the global movement against marine debris!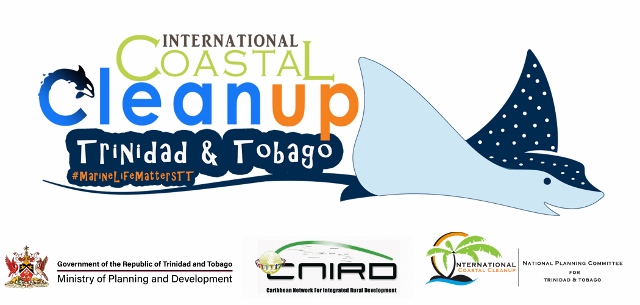 Stay tuned for further details!
A Collaborating Network of Partners Facilitating Scientific and Technical Cooperation
Biological diversity
Biodiversity is the variety of living organisms considered at all levels of classification including the genetic, species, and higher taxonomic levels, and the variety of habitats and ecosystems, as well as the processes occurring therein. Biodiversity is not simply recognized as plants, animals and micro organisms and their ecosystems – it encompasses people and our need for food security, medicines, fresh air and water, shelter and a clean and healthy environment.
Trinidad and Tobago's Biodiversity Clearing House Mechanism (CHM)
The Trinidad and Tobago CHM is an information mechanism geared towards bringing together the seekers and providers of goods, services or information that is relevant to the implementation of the Convention on Biological Diversity (CBD). More specifically, the CHM aims to promote and facilitate technical and scientific cooperation on biodiversity within Trinidad and Tobago, as well as with the international community.ÂÂÂÂÂ  In so doing, the human and technological network necessary for the implementation process would be enhanced.